Musician from Leicestershire, UK
Years of neglect and a fear of dentists had led me to being unable to smile, eat properly and always be conscious of my image due to the state of my teeth. Dentists in the UK had told me that immediate implants were not an option due to bone loss unless I first committed to a bone graft/sinus lift which would take a period of many months. Some were offering an "all on four" solution, neither option was what I wanted.
After nearly two years of researching the internet looking for other implant solutions I kept coming back to the web site of the Dr. Motiwala Clinic. The website offered permanent teeth in only 3 days and by using Pterygoid implants, stated that bone grafts and sinus lifts would not be required and the end result would be as near as possible to me having a full set of natural teeth.
Conversations with Dr. Motiwala and his co-ordinator Tasneem followed and these always resulted in all of my questions being answered satisfactorily and so, although slightly nervous, I travelled on my own to Hyderabad from the UK.
After various scans and X-rays using their own latest in house equipment it was confirmed that I could have full mouth rehabilitation without issues and so the following day the procedure was carried out by Dr. Motiwala and his team over approximately 5 hours. During this time I felt no pain during extractions and the placing of implants, I had total confidence in the professional team led Dr. Motiwala. I have not needed any further pain killers since that day.
I had the "first fix" of my new teeth and although I thought that everything was perfect Dr. Motiwala decided that things could be "more perfect" and he re-scheduled another appointment for the following day for slight alterations. The next day I walked from the clinic with a full set of new teeth and a very large smile!
Today having had my final visit to the clinic I am now the owner of wonderful looking teeth and I am loving learning to smile again for the first time in many years. (the staff at my hotel have commented that I look 10 years younger!!)
Hyderabad is a great city and all of the people that I have met have been delightful. I have felt perfectly safe all of the time during my stay and have also taken the opportunity to visit some of the wonderful places there are to see in this city.
I truly believe that the Dr. Motiwala clinic is one of the best clinics anywhere in the world for this type of work.
Dr. Motiwala is an absolute perfectionist and as an Oral & Maxillofacial Surgeon the work that he carries out is far in advance of what any standard dental implant clinic will provide and all of his team at the clinic are fantastic. The work done has surpassed all of my expectations, is second to none and the price I have paid is what I was originally quoted.
Email id : jonrileyuk@gmail.com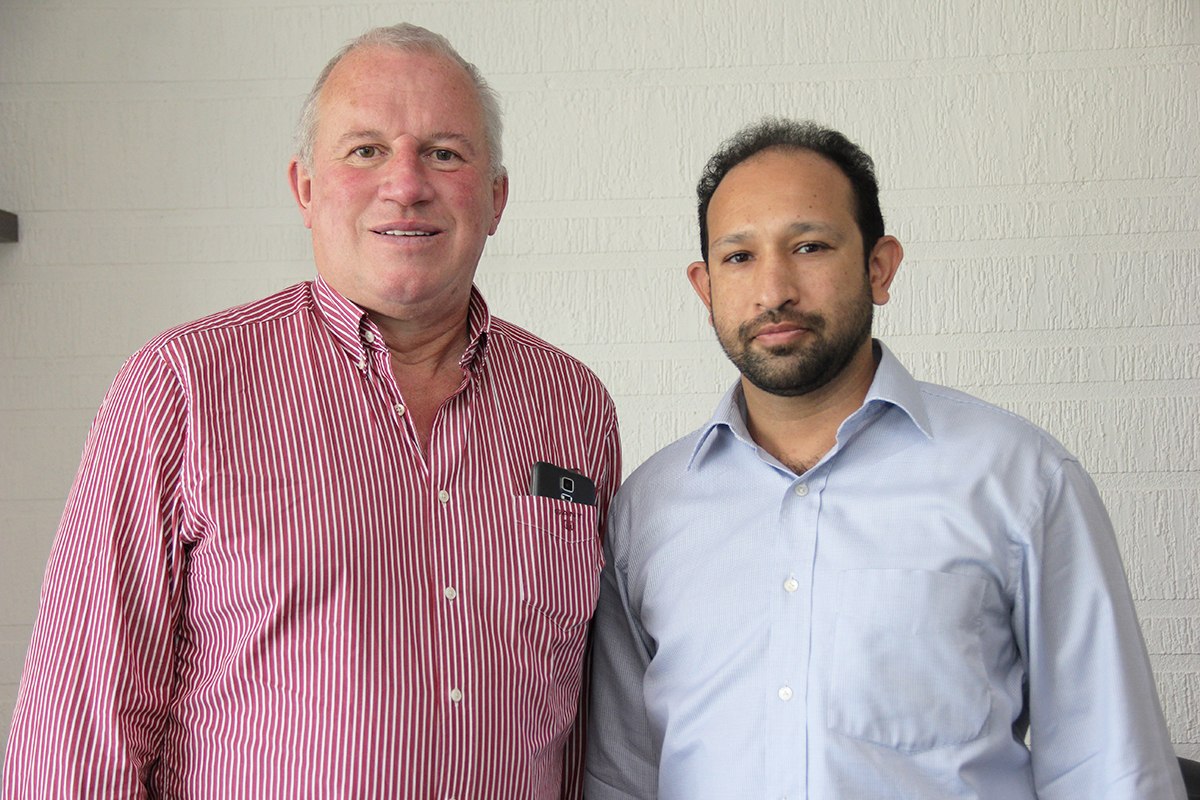 As a qualified dentist from the UK with a great deal of knowledge in the dental tourism industry I felt confident that my overall experience put me in an strong position when researching the dental implant market for myself.
After a prolonged period carrying out my due diligence I arranged my visit to Dr Motiwala's clinic. I chose Dr Motiwala for a number of reasons:
He was approachable. He made himself available on the phone to answer my questions.
He had a great deal of experience and a huge number of completed cases behind him dating back over 14 years.
The procedures that Dr. Motiwala offers avoid the necessity for time-consuming bone grafts and sinus lifts.
Completed treatment was offered in one visit rather than a number of visits over a prolonged period of months.
Because of the above, I could avoid wearing dentures as a temporary measure.
There was an impressive list of verifications on his website.
The overall cost even when factoring in travel and hotel was more than competitive.
The attention I received from Dr. Motiwala and his team was superb and his skill was only matched by the artistry of his dental technician. Needless to say, I am thrilled with the result.
The entire experience, from contacting the clinic and communicating with Tasneem, the International patient coordinator, to my arrival and treatment was flawless.
I chose to stay in the 5 star Radisson Blu Hotel. The surgery has a great relationship with the hotel and a special rate negotiated on behalf of patients. The staff was very understanding and they are used to dealing with "dentally compromised guest-patients". It was also good to meet other people from around the world staying in the hotel who were at various stages of their treatment.
Once again, many thanks to Dr. Motiwala and his team for their excellent and skilled treatment.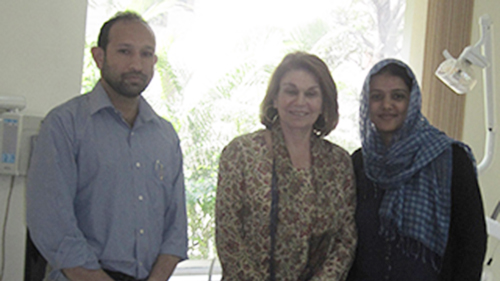 Princess Esra Birgin is a princess belonging to the Asaf Jah Dynasty Hyderabad state. She is married to Prince Mukarram Jah.
A testimonial written by her is very honorable for us.
"I would like to thank Dr. Motiwala for his expert dentistry and for looking after us so well."
Retd. Air Chief I. H. Latif
For several years now, my wife and I have been to Dr. Irfan Motiwala for dental treatment and have always been most impressed by his great professional expertise. On some occasions the problems have been complex, difficult and clearly serious; but, his expert analysis and exceptionally skillful treatment has always proved successful.
Apart from Dr. Irfan Motiwala's most impressive professional skill, what has always also appealed to us has been his exemplary patience and his warm and courteous personality. Always very comforting also is to see clearly the state of the art equipment with which the clinic is equipped and the immaculate upkeep of the premises.
Dr. Irfan Motiwala, is truly a worthy son of Dr. Abdullah Motiwala , a renowned and widely respected dental surgeon of Hyderabad whom our family and I have had the pleasure and privilege of knowing for more than twenty years.
Sunshine Coast, Australia
For many years, I have had ongoing problems with my teeth. Inspite having private health insurance in my home country the cost of dentistry was continually on the rise. However, the amount of exclusions the health fund imposed was on the increase. It did not seem to matter which dentist I saw, the planned procedures always differed. No two dentists ever seemed to agree on a way forward. The only thing they seemed to agree on was large cost with many months of long painful procedures. It is clear to me that the standard of dentistry in my home country is clearly inferior to that available here in Hyderabad.
Twelve months prior to me coming to Dr. Motiwala, my brother-in-law and his wife both came here for significant dental procedures ant it was their positive experience. That was the recommendation for me to dismiss my apprehension and travel half way around the world for dentistry. In all honesty "Nobody" likes going to the dentist. But in this case, it borders on "pleasure". Dr. Motiwala and his team are all professionals and make the entire process as seamless as possible. I truly believe that this experience will change my life in a more positive way than any experience I have in the past. Possibly right up there with the births of each of my three children.
To me Dr. Motiwala is a "Michael Angelo" of Dentistry.
Thank you all!
I have had a full mouth restoration without a sinus lift or bone grafting.
I would like to thank Dr. Motiwala and his whole team for the support during my stay and will have no hesitation in recommending them to colleagues, friends and family.
My story is typical slow deterioration of my teeth of 10 years resulting in a choice between implants or dentures. I started my research primarily looking for an expert with significant experience while the importance of price was a secondary consideration. Thankfully, I found Dr. Motiwala and his team and the whole experience and outcome have been better than expected. I was amazed by the attention to detail as well as the technical skills involved. Dr. Motiwala is an artist in dentistry.
I am happy to discuss my experience with others and can be contacted on sherry@dayus.org.
Entrepreneur from Derby, UK
After abusing my dental hygiene for a great number of tears in my youth at the age of 40ish my teeth started to fall out. After having a partial lower denture fitted this was added to later with an upper denture. I hated this as it felt as though I had an unusual, uncomfortable thing in my mouth. As a result I started to investigate implants. My UK dentist was quoting a very very large sum for full mouth rehabilitation. And so I shopped around in UK, all were very expensive.
References - Other patients were contacted all saying how amazing.
The Clinic and Dr. Motiwala were, and the entire process managed by Tasneem.
The fitting of the Implants was entirely painless and only mild discomfort in the next few days. Only 5 days after my first consultation, I am sitting writing this with beautiful, 3D printed teeth. And I can safely say I Love my new smile.
Food tastes better and I am no longer afraid of the teeth / Denture falling off during meals.
The entire process was brilliant and the whole team - Dr. Motiwala, Tasneem, Deepak, Ashwaq, Fatima are first class.
I would have no hesitation to recommend to anyone seeking full mouth rehabilitation.
Simply a first class job. Thank you!!
I had a recurring appointment with the dentists starting from very early age. The problem was not helped my being a long time smoker. I quit smoking when I was 49 years old. Now I am 57 years old.
My mouth was filled with crowns (metal-ceramic) and bridges and couple of holes (3 holes).
Something should have been done particularly when my 3 rd root under the crown had cracked. Dr. Motiwala Dental Clinic was highly recommended by my friends who were using their services in 2013. Both had full mouth rehabilitation and were very happy when I last talked to them at the beginning of February of 2018.
I had full mouth restoration with zirconia crowns and using Pterygoid implants for the back teeth without sinus lift / bone grafts. For the bottom jaw, upon checking up, Dr. Motiwala decided to keep majority of my bottom teeth, just extracting 2 as they were loose. I had to have root canals, implants and zirconia crowns. The bite was also corrected. Especially the gap between front teeth of upper and lower jaws.
I found all staff, Tasneem and especially Dr. Motiwala extremely attentive. Doctor worked to get it just right. I am very happy with my new teeth. Hope I will enjoy my food texture after 4 months. My husband has called my teeth exquisite saying they never looked so good.
My sincere gratitude
I had been having problems with my bridge work and loose teeth. It was time to do something as I was losing my teeth. I had gone to local dentists and was not happy or confident in their ability. After hearing of Dr. Motiwala from a friend who had been here, so I did some research, contacted clinic and decided it was for me.
Dr. Motiwala is very gentle and efficient. He explains everything and immediately you are confident in his abilities. All staff are very kind and caring.
I had a full mouth restoration. At all stages, I was kept informed and my opinion of appearance taken into account.
I would have no hesitation in recommending Dr. Motiwala and his clinic.
Our driver also looked after us in a friendly, safe manner which added to our experience in Hyderabad.
Came to support my sister and ended up having a full mouth restoration as I was so impressed.
It is lovely to have no denture after 55 years. The treatment was excellent and the services too.
Dr. Motiwala was reassuring, made me feel at ease. All the staff were kind and friendly.
Our taxi driver was kind and informative about local history and added to a great experience.
I would have no problem recommending Dr. Motiwala clinic and the whole experience.
Trainer & Assessor - Gold Coast, Australia
After many years of contemplating and researching on where to get this procedure done, I finally came across the website of Dr. Motiwala. The reason for getting this done was to restore functionality of my teeth and replace missing teeth as well. Before making my decision to see Dr. Motiwala I had seen specialists in Australia but found that it would cost a considerable amount of money and time to get done what I wanted. Finally made the decision to go to India and never looked back, was the best decision I made, because of the following:
The initial consultation with Tasneem was second to none.
Pickup from airport and travel to and from the clinic by the designated driver was awesome.
The clinic staff from the receptionist, technicians to the dental assistants were helpful and cared to my every need.
Last but not least, Dr. Motiwala a perfectionist in his own right and cannot thank him enough. Thank you so much.
The procedure I received was a full smile makeover which consisted of extractions, implants, bridges and crowns.
My smile never looked better. Thank you again to Dr. Motiwala and his staff.
This is my experience at Dr. Motiwala Clinic.
I have no words to explain how well everything went. Dr. Motiwala did extractions and implants at the same time and it was unbelievable had no pain at all. In three days, I had all my teeth like an 18 year old boy.
Excellent Dr. Motiwala.
I was told in the U.S Dallas, TX, that sinus lift/ bone graft were necessary for implants. In addition, many months later the process would be complete. Estimated cost in Dallas was $50000. I researched implants elsewhere, but Dr. Motiwala caught my attention because :
No bone grafting required
No sinus lift required
Complete full mouth restoration in 10 days
Cost estimated at approx. USD 17000
Only one trip required to India.
It sounded too good to be true, but I took a leap of faith and came to Hyderabad. Long story short, I am very pleased with my new teeth, they look and feel great. Dr. Motiwala is a dental artist, very proficient and efficient. All major work extractions and implants was done in 4 hours. AMAZING!
The staff was very courteous, and helpful, especially Ms. Tasneem. I thank her very much.
My sincere appreciation to Dr. Motiwala and all his staff.
I would highly recommend your implants be done at this clinic.
I have had a full mouth rehabilitation. Bridges top and bottom.
I was led to Dr. Motiwala by a friend who had visited. I have been wanting to have extensive dental work done for many years. Starting a family of five of five children, I found it hard to spend extra money on my dental work. I wanted the best. Dr. Motiwala came highly recommended by a friend. So I had no hesitation in starting the process with this clinic.
I have found Dr. Motiwala to be exceptional and also his staff. Professional without fault and very caring and thoughtful.
I am extremely blessed with the end result. I have no hesitation in recommending this clinic for all your dental needs.
I was told by dentists in the U.S that I was not a candidate for implants. I was given traditional dentures and I was not happy with them. I found Dr. Motiwala online and was unable to find any negative reviews. Everyone had nothing but positive reviews.
After submitting my x-ray I was told I was the candidate for full mouth implants. I was so happy to hear this news! I now have a full set of beautiful white teeth. Dr. Motiwala gave me the Hollywood smile, I always dreamed of.
I made the decision to have my implants done by Dr. Motiwala in July 2018 as my husband had had full mouth restoration implants successfully in 2015 and was very happy.
I had few implants done and also ended up having a smile makeover with few root canals and crowns. I was very pleased with the results and also impressed with the level of professionalism at the Dr's Office. Everyone was very helpful and made sure we were very comfortable keeping us refreshed with offers of coffee and juice. Sometimes it was easy to forget you were in a foreign country.
I was given all relevant medications for the management of pain and after a few days the pain was minimal.
All in all the experience has been a positive one. We have been in India for 2 weeks and got to have a small holiday as well.
I would not hesitate in recommending Dr. Motiwala for their dental requirements and would also highly recommend staying at the Radisson Blu as we were very well looked after as patients of Dr. Motiwala.
I came to India because my teeth were very worn down over the years. I am 55 years old and a smoker for many years.
I researched treatments and decided on Dr. Motiwala after he rang me personally and explained many dentists use old technology. Dr. Motiwala uses latest one-piece implant treatment & modern equipments. Some pain at the first is experienced but only few days which recovers with pain-killers.
Dr. Motiwala's work was everything I hoped for and I am receiving praise on how good my teeth look now. I also spoke to patients who had their teeth done here 4 years ago and had no issues at all. Dr. Motiwala is a kind, understanding person and all his staff are very helpful as well.
I highly recommend treatment here.
Over the last 15 years, I have had many painful and expensive dental experiences trying to save my teeth from perio disease with no positive results. I was told all they could do was to follow the "Gold Standard" of flap surgery, sinus lifts, bone augmentation etc., all resulting in much pain, time and experience. I chose to not believe these were the only solutions.
After discovering, Dr. Motiwala on the Internet Oct 2017, I learned his amazing techniques and chose to make an appointment to get a total mouth reconstruct with new teeth which required implants and all teeth crowned. All this was completed in 3 days with another 3 days for follow up adjustments so from start to finish & it took 9 days and the only pain and experience was really just a bit of discomfort while adjusting the crowns for a perfect fit. Truly the only positive dental experience over the last 20 years.
Dr. Motiwala is a craftsman on the dental area. I have given him the much named "Leonardo Dr. Motiwala" the artist of the dental world.
The tag line of his letterhead says it all " Making Excellence standard".
After coming to Bangkok, I had almost committed to all on 4! When I researched India, discovered Dr. Motiwala and I am glad I did. After explaining his technique, it made sense as a superior method V/s all on 4 only. I received 16 implants, giving better adhesion for less money than all on 4 and for less than in US. Dr. Motiwala is very attentive to detail and all his work done here sure matters sense. Staff are very friendly. Hyderabad is a very affordable place to visit with a ton of history.
The work done is good, feels good, tooth good, the price I got to vacation in India, Thailand, and Cambodia, get my horrible teeth replaced and saved, So that said hats off to Dr. Motiwala and thank you very much.
Blessing & Peace.
I was recommended to come to Dr. Motiwala from a good friend in Australia. I required a tooth removal & implants & crowns. In Australia, I was advised to get a bone graft and treatment over 6 months. I did not want to do this procedure. Dr. Motiwala advised this is not necessary & could complete my treatment in 5 days and no return surgery.
The treatment plan, accommodation & travel was very easy & looked after. The staff was very professional & caring, no issue. After 4 days, my treatment was complete & I am very happy. Dr. Motiwala & staff are very professional & he is a perfectionist.
Thank you very much.
I came across Dr. Motiwala clinic a few years ago on the internet. I looked at the site and decided this was the place for me to go in order to have my dental work done. I came for "full mouth restoration". Work included extractions, root removal, implants and crowns without bone graft.
You would not be human if you were not a little concerned about travelling thousands of miles and having this work done. From day one, the staff and the doctor help you through the treatment. I did not feel any pain from any of the treatment. During or after the medication that you are supplied with, obviously does its job.
The work from start to finish was all done in a week. I would not hesitate in recommending Dr. Motiwala to anybody.
It is a life changing experience for me to be able to talk to people and not worry about my teeth.
I am extremely pleased with every aspect of Dr. Motiwala experience.
Having a mouthful of 'Pearly-Whites' has been on my bucket-list for over 20 years.
To see the finished product is a total joy for me.
There is no doubt that my new look has already changed my life significantly. Hiding my teeth because they were in such poor condition actually takes a great deal of energy. Now a beaming smile with natural looking teeth takes no effort at all.
If there was a satisfaction scale of 1-10, it would score a 10.
Finally, compliments to Dr. Motiwala's team of people. Everything about the experience has been highly professional.
Thank you Thank you Thank you in total gratitude.
I came here because it was the best and cheapest offering for dental implants. I looked many places and researched several other destinations including Thailand and South America. But Dr. Motiwala was the best. The implants from an engineering stand point were solid and better designed, than the normal implant available in the US.
The pain was the major selling point and I am able to see 80% on what I have would have spent on the insurance and the time frame was saved on from several months to just a few days. The staffi s very professional and attentive. The procedure was simple and remarkably painless. I am very satisfied with the result and even after a day I can hardly tell the difference between implants and my natural teeth, I would highly recommend Dr. Motiwala to anyone seeking dental implants.
I found out about Dr. Motiwala's clinic on the internet. I saw it had good reviews and that Dr. Motiwala does really complicated and unique implant treatments. This really is the case in less than 2 weeks.
Dr. Motiwala has performed full mouth dental implants, virtually painfree. I would like to thank Dr. Motiwala, Tasneem & Deepak and other members of team from bottom of my heart for such excellent work. Thank you very much.
Lecturer - Bunbury, Western Australia
"Making Excellence standard" - Could not find a more fitting statement.
Australian dentist suggested traditional implants at starting costs of $80,000.000 hence my research into overseas options.
Decided to come to India for full mouth restoration and daughter's smile makeover , specifically to see Dr. Motiwala because of his technique and reviews I had seen on the internet. The communication between Dr. Motiwala, his staff and emails proved to be the deciding factor that confirmed my decision.
Dr. Motiwala is a dental genius who is patient, listens to all your questions and is fanatical at creating masterpieces- great sense of humour too!
All dental assistants, admin and other staff members are a credit to this wonderful work. All are caring patience and ever so tolerant of those (like me) who are (were) extremely nervous. Gentle natures who take your comfort and well being to heart.
Treatment was pain free -Yes I didn't believe it either but honestly, pain free it was.
Cannot praise Dr. Motiwala enough - honestly he is amazing and has a heart of a lion and the skills that many dentists aspire too.
For the past 25 years I have been wearing full set dentures, both upper and lower jaw. In the time that I have been wearing them, I have suffered many years of discomfort and pain, not to mention the impact on my confidence. Whether eating, sneezing, coughing or even laughing, there was always a disaster waiting to happen.
I was always self aware of my smile, which all too often resulted in exposing more plastic, which was also embarrassing.
About 18 months ago, and having finally decided that I did not wish to have to endure dentures for the rest of my life, I began researching via the internet to hopefully find a solution.
I began by making a list of all the negatives that wearing dentures had on me, and as you would imagine, this ended up being a long list. Secondly, I made another list, with all the benefits I would hope to have if I could find an acceptable alternative to wearing dentures. This list was even longer!
After researching many sites both in Europe and the rest of the world, Dr. Motiwala came top of the list every time. The treatment that was on offer, the highest level of expertise, and the support from Dr. Motiwala and his team could not be matched.
After much deliberation, I booked my flights and arrived in Hyderabad on April 10th 2017. For a full mouth reconstruction, my consultation was scheduled for 10.00.am that day. From the C.T. scan, it was clear that there was very little bone both in the upper and lower jaw, additionally the was more bone loss to the left side of my jaw, causing a slightly crooked bite and smile.
I had upper and lower implants put in place the following day, and over the next few days, Dr. Motiwala worked on correcting the issue with the amount of bone loss, as well as compensating for the bone deficiency on my left side. On Saturday, I left the clinic with a full set of fantastic teeth, and a smile I forgot I had!!
Dr. Motiwala, Sir, you are a genuis, my most grateful thanks. To Tasneem and the rest of the team, your help and assistance if very much appreciated, thank your for your fantastic support.
If anyone is considering having treatment at Dr. Motiwala clinic, please fell free to contact me at vincejones1@aol.com Hopefully I can answer any questions you may have.
Retd. Environment Scientist - Peregian Beach, Australia
After a diligent search, I found a reference to Dr. Motiwala, his websites and Facebook page. This was as easy as googling "dental implants". I researched the techniques used by Dr. Motiwala and found journal articles supporting his approach. The technique originated in Switzerland and seemed to be well supported by other research. Dr. Motiwala is one of only a few Implantologists to receive the title of Diplomate, a title only given out to Implantologists who have performed a large number of successful implants. This title recognises the experience of the Implantologist.
To satisfy myself, I read through the testimonials and contacted past patients. Their responses were positive and all were pleased with the outcomes. This gave me the confidence to come to a foreign country to have the procedure done.
Back home, a full mouth rehabilitation is incredibly expensive. Dr. Motiwala's costs were much more manageable, so I decided to have the procedure done and have a holiday as well. I was given Pterygoid Implants with no bone grafts or sinus lifts. The treatment was completed in 10 days, including two extra days spent in Hyderabad "just in case". This is so much quicker than the times quoted in Australia and other countries. The whole procedure was pain free with the pain management regime implemented.
Antibiotics were used to control the possibility of infection and the procedure was carried out in very controlled aseptic conditions.
The knowledge and skill of Dr. Motiwala is apparent when the procedure is underway. He also takes his time to get the teeth just right and the bite just perfect. A true perfectionist.
A few days later I came away with a new set of teeth and could not be happier.
I have been plagued with dental problems all of my life. When I was 4 years old, I knocked my front baby teeth up into my gums. It took a very long time for them to come back out and when they did, they would not fall out naturally. After ex-rays, it showed that the roots had grown around my permanent teeth. At the age of 10, they put me too sleep to remove my upper teeth so my permanent teeth could come down. When they finally did, they were severally disfigured with brown marks and I had an exaggerated over jet. I had them crowned, the first time, when I was a young teenager. After several years of wearing these crowns, my gums were receding and my teeth started appearing longer. My bottom teeth kept hitting under my top teeth, which created a "roller coaster" effect, and kept all of my bottom teeth loose. I eventually had to have the bottom 4 teeth removed and replaced with a bridge. After several failed root canals and another bridge on the side of my mouth, I had already spent over $25,000.00 and my teeth were still terrible shape....with several teeth that had to be pulled....I was eating on one side of my mouth, using only a few teeth. The teeth under my bridge started decaying down to the gumline and infection had set in on my upper crowns. I was desperate. I was determined not to wear dentures, so I started researching diligently....for a few months...Thailand, Costa Rica, Mexico, and several other locations. I then came upon Dr. Motiwala's website and started reading the testimonials.
From the first day of contacting them, Tasneem was ON IT. She called me several times, sent me more written and videotaped testimonials and put my mind and heart at ease. She helped with the estimated cost and the travel and hotel arrangements. She is a bright light that shines everytime you are in her company.
Dr. Motiwala is the best dentist I have been to, hands down. He is kind, patient, numerous and an artist. I had a full mouth implantation....and I am serious when I say that it was only mildly painful for one day. His technicians are also very professional and gifted, I am sure because of the mentorship of Dr. Motiwala.
I am extremely happy with my healthy smile and my experience with this clinic. I thank them, from the bottom of my heart.
I strongly urge you to come to Hyderabad if you are considering implants. On a side note, I would recommend going to see Fort Golkonda.....it's magical.
For a long time, I have been concerned about the future of my teeth. I had a quote from my family dentist for 2 implants, a bone graft and sinus lift with a bridge of 3 teeth. It was very expensive.
The hardest part is determining what you want done in your mouth, a partial makeover to save money or a full makeover that fixes everything. Kept looking on the internet and found Dr. Motiwala in India, he does restoration from 1 implant to full mouth restorations.
I received a quote from Dr. Motiwala. I also received quotes from two other clinics in India. I rejected both because when I asked questions I replied, "we will quote you properly when you come to our clinic in India".
I chose Dr. Motiwala because:-
The quote was presented in a way I could understand it.
The pricing was reasonable.
There were no bone grafts or sinus lifts required. And Dr. Motiwala does Tuberopterygoid implants as well.
My correspondence with Tasneem has been very good. What really made the difference is that Dr. Motiwala rang me, I had questions prepared. But there was really only one question I needed answering, "Who was going to do the implants", Dr Motiwala replied, I do all the implants. Decision made.
Arrived in India. Stayed for 11 days. India is a very interesting country. Met Dr. Motiwala and Tasneem. Dr. Motiwala's extractions are just like extractions at your local dentist. The worst part is the needle but they deaden the gum before to reduce the pain.
The implants go in without any trouble. You finish the day with a temporary bridge. There was no pain after the anesthetic wore off. A little bit of discomfort only.
Bridges and crowns are made up and tried in place on the second and third day. Dr. Motiwala had extensive discussions ith the technician about my bridges. Final fitting is on the third day by Dr. Motiwala. Any adjustments are done by Dr. Motiwala and he ensured my bite and smile are perfect. Minor work such as de-scaling, ultra-sonic cleaning and impressions are done by other staff in the clinic. Dr. Motiwala does everything else.
If I had any questions, I found Dr. Motiwala is happy to discuss the procedure and answer any questions. As you go through the process you get a realization of the work ethic and dedication of Dr. Motiwala. I have had a full mouth restoration of 28 teeth and it is cheaper than my family dentist for 3 teeth and that includes airfare, hotel accommodation.
I believe Dr. Motiwala has an amazing unique skill doing the "immediate loading in three days" implant procedure. I am happy to recommend Dr. Motiwala to anyone.
Physical Therapist - New Jersey, USA
What took me so long?
I do love to admit, I am a very apprehensive patient, when it comes to dental work due to that and lack of dental insurance, I have neglected my teeth for a very long time.
Finally, I have decided to do something about them. Local dentist in U.S.A told me that extensive work on my mouth will take about a year to complete and will be very expensive, I was even offered a loan to pay for the cost, interest free for a year with 5 years to pay it off.
I had decided to look on the internet. Initially, I had found "all on 4" websites all over the world, more research showed that those implants tend to fail, due to the stress put on them, when I finally found Dr. Motiwala, I had to pause! everything can be done in 2 weeks? No bone graft or sinus lift? Is that even possible?? More research. Kept coming back to Dr. Motiwala website. All testimonials I saw where everyone was very happy. Great deal of explanation on the website, pictures - before and after – to prove it, so I have finally decided - it is time, and Dr. Motiwala is the one.
Scheduling was very easy, from pickup from the airport, to initial consultation and work that needed to be done-everyone was very pleasant and professional. Dr. Motiwala is there to answer all your questions. Despite need for an extensive work, I only had pain (brief one too) after the necessary extractions- prescribed meds taking care of it.
My final smile is amazing- I am waiting for my family to see it- I am sure that they will be in awe.
Ms. Tasneem will be there if you need any assistance - from booking hotel, scheduling your sightseeing.
It was a great pleasure to be a patient here. Cost is reasonable-especially compared to dentists in U.S.A.
My only question is: why have I waited so long? You can trust Dr. Motiwala and his staff- you will not regret it.
I wholeheartedly recommend Dr. Motiwala and his staff when it comes to any dental needs.
If you have questions, please feel free to ask Ms. Tasneem for my email. I will be very happy to answer any questions.
Pls do not hesitate to call Dr. Motiwala's clinic. They will answer all of your questions.
University Research Fellow - Nottingnham, UK
Visiting Dr.Motiwala's clinic was the best thing I have done for my dental care and confidence.
I have had problems with my teeth and gums for over 3 years and have lost more teeth in this time, than I have in the previous 45 years. The teeth that I have lost were perfect(no cavities,although a little stained)which troubled me greatly. During this time I was troubled greatly with sinusitis (or so I was told). After seeing my dentist I was told that there was nothing they could do and I would have to accept that I would be using dentures. However I did find a place in U.K. that specialized in Implants, but the cost was very high. A very good friend (of Indian origin suggested I look at the dentists in India). She told me about how good they were and how advanced their surgeries had become. I spent many nights (on google, youtube, facebook etc.) researching what could be done with my teeth and where it could be done. Dr. Motiwala was one of the small handful of implant specialists that I found. He had only positive reviews, and Trip advisor gave him a 5/5, and so my treatment started. My treatment involved implants, one of which was a Tubero Pterygoid Implant, due to bone loss from years of teeth abuse(smoking, drinking and bad oral hygiene) along with six crowns which made looking after my gums easier (the crowned teeth were either crooked or missing, allowing food and tartar to get lodged in areas that my toothbrush could not reach). The treatment was fast and well performed by all Dr. Motiwala's team, with minimal pain and advice and after care was invaluable. I am very pleased with the results especially concerning my "sinusitis ", as it turns out that badly infected tooth at the back of my mouth was causing my sinus problems and by replacing this tooth with an implant problem is now solved). I am forever grateful to Dr. Motiwala and his whole team. Thank-you.
Thank-you for your professional manner, service, and technology. I have experienced dental problems throughout my lifetime and spent countless hours in the U.S dental offices not to mention the ten thousands of dollars with limited results. When I was just twelve years old, I was hit in my face with a baseball bat and the damage to my teeth was horrific.
As you can imagine as a young athlete, student, colleague and eventually an adult operating his own business, I was challenged to present a healthy and successful image to my clients and the public while speaking.
Today, as of this writing on April 30th, 2016 I am proud to smile and not be intimidated by a camera or photograph. I am thankful to have researched dental Implants online. Your website is helpful and determining a positive dental solution even though I had to travel for two days each direction and flying over twelve thousand miles port to port.
Anthropologist - Amsterdam, Netherlands
I am not new to dental implants. Got my first two implants, in my lower jaw,13 years ago and four more implants in my right and left upper jaw 9 years ago. I have a history of periodontitis. Last year two implants in the upper jaws had to be removed due to peri-implantitis. Since, I have been searching to find a solution that would avoid sinus-lifts and not leave me with a removable denture.
I found Dr. Motiwala's website and his novel approach to implantology, and after ample consideration decided to go for it.
Dr. Motiwala performed a high quality job. His hands are gentle, fast and move with great expertise and precision. Utmost care is taken for the comfort of the patient; elaborate explanations are given in response to questions and all the procedures are explained with great patience; pain management is absolutely superb: I hardly experienced any pain, neither during nor after the treatments.
I am leaving Hyderabad with a mouth full of beautiful teeth that hopefully will last. Above all however I am leaving with a feeling of gratitude. Gratitude to Dr. Motiwala and his team, and Mrs. Tasneem, for their quality care and making my treatment and stay such a rewarding experience.
Teacher - California, USA
I was told by my dentist that I would loose my teeth, I have had dental issues all my life because dentures were not a solution for me I began to research Implants. The two-year journey had me explore Mexico, Costa Rica, Bulgaria, Thailand and India. Most clinics offered "all on 4" or "all on 6" which was not acceptable. My first consideration was finding a specialist, second was a one –visit process (basal implants) and third was cost and Dr. Motiwala dental clinic fit all of my needs. Dr. Motiwala called me at home and after a 30-minute conversation, I realized this man was a specialist I was looking for. All my communication with Ms. Tasneem the International Co-ordinator demonstrated professionalism and convinced me to book a flight and scheduled a visit with Dr. Motiwala.
I found dentists in India who were less expensive but my teeth are my investment. I wanted the best. Now my treatment is finished and I am very satisfied. Dr. Motiwala is a man with high words and ethical standards. After seeing me he told me that he could save my teeth. I had root canals, implants plus crowns reducing my dental bill by 50%. He could have easily done implants for my upper and lower jaw and earned more money but he is a doctor first and foremost. I am so happy that I chose Dr. Motiwala and it is without reservation that I recommend him to any and all who need dental services. I found the staff to be professional, thoughtful and helpful.
The reviews on Dr.Motiwala are very good and after seeing what he did for me - was well deserved.
Words cannot express how grateful I am to Dr. Motiwala.
Believe it!
From Germany, residing in Dubai
I came across to see Dr. Motiwala to have Implants set to support Zirconia crowns for my upper and lower jaw after severe bone loss. I had denture on upper jaw and partial on lower jaw. It was very difficult for me to live with them and for this reason I am most grateful that Dr. Motiwala helped me, was able to put immediate load bearing Implants to support the Zirconia crowns. I have chosen Zirconia as I am very allergic to metal and read Zirconia is so very bio compatible, now as I have my new teeth I love them (After getting used to the new me).
I would like to express my deepest gratitude to Dr. Motiwala and his team and thank all of the team for their patience and help.
I can surely recommend this clinic to everybody and I am sure you will not be disappointed. I wish the very best to Dr.Motiwala and his team.
Hi! Several years ago I had my upper back teeth removed (on both side) for the purpose of having a partial denture placed. I had long term problems with my teeth due to tetracycline treatments which I had as a child. The Tetracycline had caused many issues with my dental health ,excessive cavities, yellowing of teeth and very brittle tooth enamel because those molars continued to chip and break, I tried the partial option .Well that did not work !The partial options would not stay in place no matter what kind of denture adhesive I tried. 2 years later I decided to try a sinus lift or bone grafting procedure. Eight months later I had x-rays and that expensive treatment did not work either. Not to mention, it was very painful and uncomfortable , so now I was becoming very anxious and I should say quiet embarrassed about only having six front teeth on the top. I began researching other options which were very limited. Zygomatic implants was the initial discovery I made but I soon discovered that the success rate of those implants were not very good. I read many dental journal studies online and became even more disheartened after reading about the Zygomatic implants. Not only was the success rate a problem but the second molar was not given and you have to believe me, I was tired of chewing everything with my front teeth. One day, about a year ago I was searching the internet to see if anything else could be done for my situation. I had no back teeth, my front teeth were chipping because of severe bone loss and failed bone graft, I was almost out of options. I then saw the website of Dr.Motiwala, describing in detail a new treatment called TuberoPterygoid implants. This treatment was impossible to find in the United States as well as extremely expensive but Dr.Motiwala's method and pricing really stood out to me. I am so glad I found them! He and his staff were extremely helpful and gracious .He works like an artist in front of his canvas. After arranging my x-ray and a few simple blood test were ready to go, Tasneem the wonderful International Co-ordinator was helpful and thorough with her work from arrival to departure .The treatment was easy with just a little discomfort and the results are amazing! Tasneem was so helpful in arranging airport transfer, hotel reservations and clinic transportations. Please go to Dr.Motiwala If you are searching for quality and personalized care, you won't regret it. Read the testimonials and you'll see many people who have been blessed by meeting Dr.Motiwala.
THANKS DR. MOTIWALA & TEAM!!
Teacher in Abu Dhabi, UAE - From USA
I learned about Dr.Motiwala through the internet as I was searching for a specialised Implantologist. I am from the U.S.A. but currently live and teach in Abu Dhabi. I chose Dr.Motiwala after researching his Web link. I was impressed by the experience and information on the website therefore I made an inquiry and I received a quick response back from Tasneem that showed how Dr.Motiwala would approach my treatment. After speaking with both of them on the phone, I felt confident to move forward. I received a full mouth rehabilitation of implants, crowns and root canal. My treatment experience was exceptional and the outcome was fantastic. Dr.Motiwala is a scientist and an artist. He knows his craft. He studied my case intensely so I felt he was giving me an individual ideal treatment plan. He strives for excellence and achieves it, he demonstrated patience, sensitivity and professionalism throughout, his work ethic and is beyond compare. I have already referred him to other patients and I have the opportunity to refer more.
Wish you a continued success Dr.Motiwala!
Hospitality Manager - Tasmania, Australia
I live in Tasmania in Australia but I am born in Finland Northern Europe. I wanted to find a place where I could get all my dental concerns addressed in a relatively short time and after doing my research online I found Dr.Motiwala's website and became quickly convinced by his genuine passion and professionalism. All the things I read and headed about him were very positive and so I took a huge step and contacted Tasneem and here I am now within less than 10 days with all my dental issues addressed (Implants etc.). I am so happy that I took this step. Dr.Motiwala is everything I hoped him to be even more. The level of treatment has exceeded my expectations, I have met many wonderful people I will miss so many of them but never thought I would miss my dentist, thank you! Dr.Motiwala and all your team, I will be eternally grateful for all that you have done for me. Please feel free to contact me for any information. Thank- you once again.
Director, Actor - Gold Coast, Australia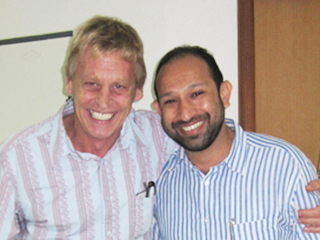 This was the most brilliant trip and treatment I could have ever wished for .I arrived from Australia 10 days ago to see Dr. Motiwala and his excellent work gave me a "new life" after 8 root canals, 14 implants and then 28 crowns.
No where in the world could this have happened with such good work, kind team and wonderful treatment.
Dr. Motiwala has been excellent and I am so grateful .I can smile again and go back to work in Australia in Film and Television with confidence and happiness.
Mrs. Tasneem guided and helped me with arrangements, accommodation, transport and organizing me to appointments with Dr.Motiwala and his wonderful team and assistants. Thank you Tasneem and all at the Taj Banjara Hotel. I met many international patients while I was in Hyderabad and all were so so happy with his work and kindness.
I thank the Doctor, his team and all for their wonderful work, friendship and kindness.
Dr. Motiwala is I believe the best in the world at this work and I would highly recommend him to everyone all over the world.
'Thank you' Dr. Irfan Motiwala Forever!! Love and Best Wishes.
Rugby Player - Auckland, New Zealand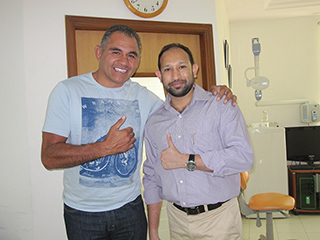 Doc,
Thank you so much for your professionalism and A1 service. Your father taught you very well when he said do not compromise on quality. You are an artist and I say Sukhria(Thank you) many times over.
To your staff Tasneem, Rabia and the boys I could not have asked for more.
Doc, It was a great pleasure to meet your children as well.
Thanks for the memories.
Arohanui & Kia Kaha
My Name is Earl Kallemeyn. As a letter press printer, I am not a stranger to precision work, where my presses are sensitive to '001'and the eye and emotion of my clients is sensitive to '0001'.I was not familiar with the technique of Pterygoid Implants before coming to Dr. Motiwala, but having completed the treatment I would say it was done at a level of technical expertise and skill at the top. In my case I received a full set of teeth even though other dentists had said sinus lifts were necessary. They were not necessary, and my treatment was finished in eight days. Although my main concern as a senior is functionality, I also received what the clinic calls Smile Designing, what my friends in fashion would call the look. This will help me appear more professional and healthy, which in my case is especially beneficial as a senior. At this point, having just completed the treatment, I am looking forward with anticipation to what my life will be like with my new full set of teeth. Thank you Dr. Motiwala and Tasneem for a good experience at the clinic and the logistics around the treatment.
MD, Ph.D., Professor of Neurology, UCLA School of Medicine - California, USA
Dr.Motiwala and staff were extremely courteous and responsive to my dental needs. The arrangements were fairly efficient and the care was considerate. I particularly appreciated Tasneem and her co-ordination of my consultation and visits.
As far as the dental work itself, Dr.Motiwala was meticulous and very professional. If he felt that something was not exactly right he would ponder it and resolve to redo and make it as perfect as possible.
I can highly recommend Dr.Motiwala and staff. In sum, he is an excellent dentist.
Retired Nurse - Florida, USA
I had dental problems for a long time and "wasted" a lot of money trying to keep my teeth and enjoy eating food. I had missing teeth, failed crowns, root canals, extractions and finally a complete upper denture. I went from discomfort to pain and finally knew I had to do something.
I researched the cost of implants, knowing it was not affordable to have the work done in the USA. I checked Costa Rica, Philippines and Dubai. When I reached Dr Motiwala's website I was immediately drawn to it. I sent an inquiry and heard back very quickly from Tasneem who is the heart beat of the Clinic. She is the gal who answered all the questions, makes the arrangements for hotel accommodations and even helped alleviate my fears of flying and travelling by myself.
I had a full mouth rehabilitation. The whole procedure for extractions, implant placement, removing old crowns and placing temporary crowns took 4 hours. In the US, I was told I needed a sinus lift and bone grafts. That was to take a little over a year. Dr. Motiwala has such concern for patient comfort and is a perfectionist. You won't leave until you love your smile and are happy. He won't stop perfecting his work till it reaches 99.9%. 3 days later I had permanent crowns. 10 days later, I was heading back home with a Hollywood Smile. I had a very positive experience with the whole trip and am so very happy for finding Dr. Motiwala's Clinic. Anyone thinking of having any kind of work done, please don't hesitate, call or write Tasneem, you will not regret it.
I have just completed a full Mouth restoration at Dr. Motiwala's Clinic. I am extremely pleased with the results. The experience has been a positive and life changing one. After struggling with my dental health for many years, I sought dental implants. I came here after getting consultations in both the U.S.A. and nearby Mexico. Each dentist had differing opinions on the option available, including Alveolar Surgery, Sinus Lift, Bone Grafting, and two dentists who stated that I was not a candidate for Implants and that Dentures were my only option. Refusing to accept this as a reality for my age (and also having worked in the medical field for my career) I did my due diligence and researched a solution. After finding Dr. Motiwala's Clinic online, I contacted their office and scheduled an appointment via his international coordinator Tasneem. She walked me through the process, schedule, and travel requirements. I came to India by myself and can say that I was made to feel welcome by the staff. The office is clean and modern, with everything needed for Dental Surgery. Tasneem and Rabia were able to manage my expectations for the procedure and all of the staff is very organized and professional. Their communication is clear and the process was so smooth for me and others I saw while here. After meeting Dr. Motiwala to discuss my treatment plan, it was clear that he had a solution for me. During the procedure, was methodical in his approach and communicated well. I was expecting pain even with anesthetic because I was used to that with previous dentists when Dr. Motiwala told me he had already placed 7 of the Implants I was almost in disbelief because I did not feel any pain. He is very skilled with a pleasant manner that is very calming. I was hoping to restore functional smile but was also concerned about aesthetics. He understood this and was able to balance the artistic aspect along with his expertise to achieve an excellent result. Something I originally did not know was possible. Considering my bone loss and condition, it was the best decision to reach across borders. You could go around the world and likely not find more than a handful of dentists who have done the volume as well as the complexity of cases.
I can see now that Dr.Motiwalas Clinic is dedicated to improving the lives of so many in such an important but overlooked area of medical care. Dr. Motiwala is at the top of his game and that is what I wanted a professional to deliver an awesome result! Thank you.
All the best in health happiness, now and in the coming future.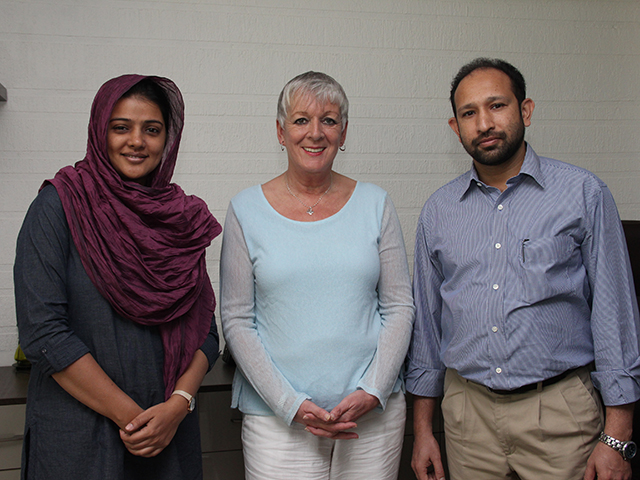 After consultation in the UK with dental surgeons, I was lead to believe that there was only ongoing extensive treatment available to me. I researched the internet for "Dental Implants" and the only positive site I came across Dr. Motiwala. His experience and testimonials gave me confidence and hope! I emailed Tasneem and she made all the arrangements.
My treatment included extractions, implants and crowns. I am 100% satisfied and very pleased with the results.
Dr. Motiwala is a genius! A very kind and gentle man and all the team are excellent. I would recommend Dr. Motiwala to anyone.
I have had full mouth restoration at Dr. Motiwala'S office. I am so very pleased with the results. After 2 years with no top teeth, and getting quotes in New Zealand for Implants, I then looked at overseas options. I found Dr.Motiwala on the internet and started emailing backward and forward. I even got a phone call from them. They were so easy to deal with, accommodation, driver, nothing was a problem. I am so happy with the finished look, you couldn't tell that they are implants at all. I thank the team here at Dr.Motiwala for their care and attention. You guys are AWESOME.
Designer - Columbus, Georgia, USA
I had a wonderful experience with Dr. Motiwala. I have a beautiful full set of teeth that I never possibly believed. All the staff here has been wonderful. My entire life I have experienced only bad teeth since I was a young teenager. I had all crowns when I was 22 and have had 10 root canals and 2 (four) teeth bridges which were failing. I have had bone and gum infection, root planning and scaling twice, all in the effort to save my teeth. I am 62 now & the idea of false teeth was too depressing to contemplate. My research led me to Dr.Motiwala and his procedures with the BOI & TuberoPterygoid implants which made it possible for me to have the full procedures done in 5 hours!!! No sinus lift! I am truly astounded at the quickness & skill of Dr.Motiwala. His wife is a skilled dentist with perfect eye of an artist. My best complements to the staff. I must add to trust the doctor & his wife fully. Their skill is "INCREDIBLE".