WELCOME TO DR. MOTIWALA DENTAL CLINIC & IMPLANT CENTER
Making Excellence Standard
A healthy smile is an indication of wellness. It reflects self-esteem and bounding spirit and vitality. It is also a value of general well being. The mouth is a threshold to all the systems of the body. Therefore preserving the well-balanced teeth and related structures are of prime importance in maintaining the quality of life.
Dr. Motiwala Dental Implant Hospital in Hyderabad specialises in giving that healthy glowing smile. Our center offers state of the art cosmetic dentistry treatments like metal free crowns and veneers, but our most popular treatment is our trademarked "Permanent Teeth in 3 Days" dental implant restoration. The patient gets a complete smile makeover with ceramic permanent teeth in 3 days flat. Many international patients find it convenient and practical, even a full mouth rehabilitation case carried out at our implant centre involves just a week's stay. The technique has also saved our patients from unnecessary bone grafts and months of waiting. Also because of our unmatched quality control and years of experience, we give lifetime warranty on dental implants.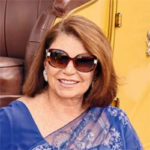 Princess Esra Jah
Princess Esra Birgin is a princess belonging to the Asaf Jah Dynasty Hyderabad state. She is married to Prince Mukarram Jah. A testimonial written by her is very honorable for us. "I would like to thank Dr. Motiwala for his expert dentistry and for looking after us so well."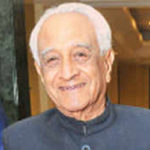 Retd. Air Chief I. H. Latif
For several years now, my wife and I have been to Dr. Irfan Motiwala for dental treatment and have always been most impressed by his great professional expertise. On some occasions the problems have been complex, difficult and clearly serious; but, his expert analysis and exceptionally skillful treatment has always proved successful.....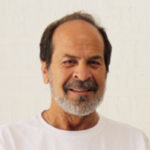 Dennis Daniels (Sarasota, Florida)
After a year of researching implants and seeing the cost and procedures from the USA , Mexico and Costa Rica, I found Dr. Motiwala's website in India. They had a very informative web page and offered a much better procedure without sinus lifts and a much shorter time frame than anywhere else. Also Dr. Motiwala was giving Zirconium bridges that seemed to be the future of bridge work. No one else offered zirconium.....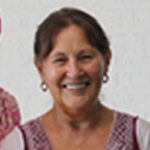 Robyn Vuleta (New Zealand)
I had decided after many years of horrible teeth to have them pulled out. When looking on the internet for a suitable alternative, I came across Dr. Irfan Motiwala's website. I had looked from around the world, Dr. Motiwala was the most comprehensive and informative so my decision was made very easy and I decided on implants. We contacted the surgery and Tasneem got things rolling.....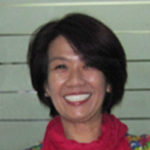 Sonia Mooi (Kuala Lumpur, Malaysia)
Hi, I'm SONIA from Kuala Lumpur, Malaysia. I did my full mouth implant in Dr. Motiwala clinic (Hyderabad). The magic touch Of Dr. Irfan Motiwala made my dream come through. I'm a smoker for 20 over years. I did many enquiry regarding teeth implant in my country. All the doctors will advise me not to do teeth implant, will cause me a lot of complication. Anyway, teeth implant cost a bomb in my country.....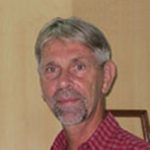 Emmanuel Federico (Social Anthropologist - Thailand)
I have no teeth of my own anymore, in my upper jaw, and therefore have to wear artificial teeth. The use of a removable denture prosthesis, however, I have always experienced as "good-for-nothing"; chewing properly with a removable denture is impossible and the constant food piling up under the prosthesis frequently results in a prosthesis lying crosswise in the mouth.....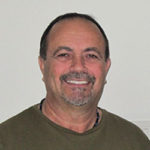 Joe Bettencourt - Gatineau, Québec (Canada)
Hello, my name is Joe Bettencourt from Gatineau Québec (Canada) After several years of searching for a dentist who would be capable of providing me with all the answers to my questions I came upon the website of Dr. Motiwala. One of my biggest concerns, while searching for a solution, was the time it would take to complete the procedure and the bone graft that entails such surgery.....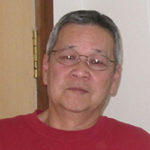 Lee Yee (Centreville, Virginia, USA)
For years, I have been searching for a viable solution for my whole mouth restoration. We all know the promises made in the United States or from abroad, from companies claiming All-on-4 or 6, or from your dentist, or from periodontists but CAN they offer an affordable solution. My search lead to a promising procedure All-on-4 or 6. After much research, an All-on-4- 6 will fail due to the lack of the required amount of implants.....
BDS, MDS, Fellow (I.S.O.I.), Diplomate (ICOI) (USA)
Oral & Maxillofacial surgeon, Certified Implantologist
Dr. Irfan Ali Motiwala is an oral & maxillofacial surgeon and a certified implantologist. He completed his BDS from GDC&H in 1997 and MDS from Manipal in 1999. He has trained extensively in immediate implantology, basal implants, bone grafting, sinus lift and ridge expansion in Europe. Dr. Irfan is a practitioner of multiple dental implant systems, including the Basal implants; and he specialises in immediate implantology, smile designing and full mouth rehabilitation...