Retd. Air Chief I. H. Latif
---
For several years now, my wife and I have been to Dr. Irfan Motiwala for dental treatment and have always been most impressed by his great professional expertise. On some occasions the problems have been complex, difficult and clearly serious; but, his expert analysis and exceptionally skillful treatment has always proved successful.
Apart from Dr. Irfan Motiwala's most impressive professional skill, what has always also appealed to us has been his exemplary patience and his warm and courteous personality. Always very comforting also is to see clearly the state of the art equipment with which the clinic is equipped and the immaculate upkeep of the premises.
Dr. Irfan Motiwala is truly a worthy son of Dr. Abdullah Motiwala, a renowned and widely respected dental surgeon of Hyderabad whom our family and I have had the pleasure and privilege of knowing for more than twenty years.
---
Princess Esra Jah
---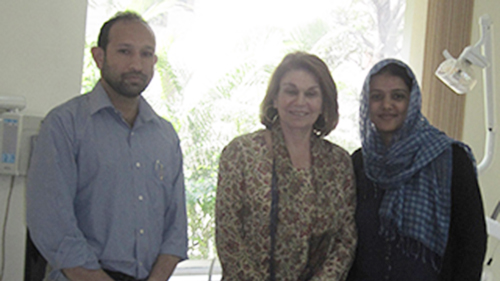 Princess Esra Birgin is a princess belonging to the Asaf Jah Dynasty Hyderabad state. She is married to Prince Mukarram Jah.
A testimonial written by her is very honorable for us.
"I would like to thank Dr. Motiwala for his expert dentistry and for looking after us so well."
---
Sophie Dufort
COO – Davenport, USA
---
The best health choice I ever made!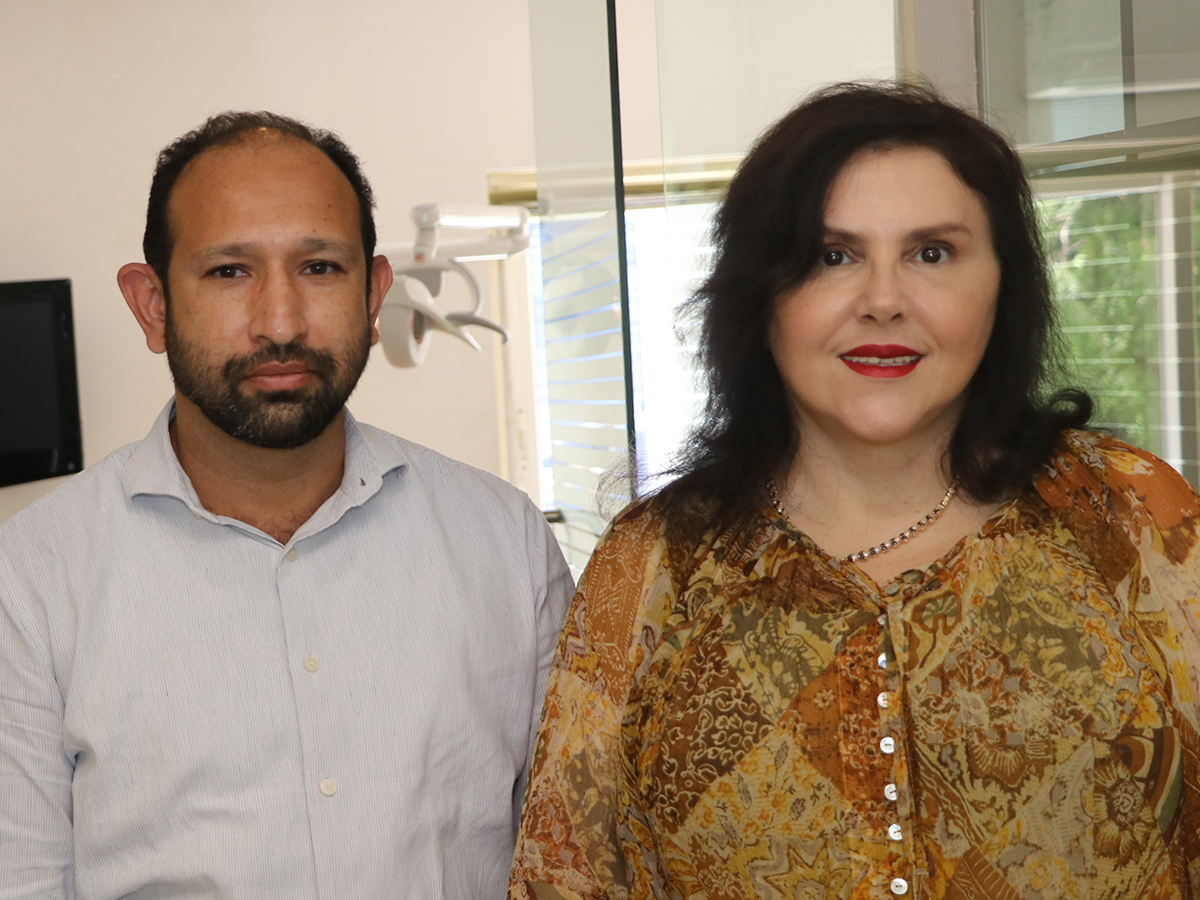 My entire childhood was marred by the trauma of going to the dentist. Back then, anesthetic was only used for major procedures, such as root canal treatment and extractions. I remember shaking with fear at the simple mention of a dental procedure. That feeling stayed with me throughout my adult life, as I suffered from horrific pain every time I went to the dentist. This time, not because they weren't using anesthetic, but because my phobia increased tenfold with every visit to the dentist, translating into physical pain.
I booked my procedure with Dr. Motiwala well in advance. As a matter of fact, almost a year before. That gave me months to think about it, and to vividly imagine the worse scenario possible. So when I stepped foot into Dr. Motiwala's office, I was petrified. Then a miracle happened. I don't know how, but Dr. Motiwala managed to convince me that I was going to be alright. His reassuring words, confidence, calm demeanor, acted like the best anti-anxiety pill, so I calmed down, chasing away from my mind all fears. I spent several hours on the dental chair, without any moment of panic.
Dr. Motiwala is very different from other dentists. Not only he has developed the procedure to perfection, but he is clearly passionate about what he does, and that is reflected in everything he does. It is so incredibly hard to find a dentist you can trust. I am glad I found Dr. Motiwala. Also extending a huge thank you to all staff member for their friendliness, professionalism. They all understood that it was not easy for me to take such as huge leap of faith, in a country I didn't know. I travelled all the way from the United States to India, and I will always be proud of making that decision.
The procedure I underwent was a full mouth restoration using the "Permanent teeth in 3 days" technique, using Pterygoid implants (which avoids sinus lift and bone grafts).
The instant boost of confidence was phenomenal. As a freshly promoted COO working for a nationwide American medical consulting company, I needed the ability to talk to people without covering my mouth in embarrassment, I needed to restore balance in my health, which has been severely affected by my inability to eat properly for years. This has been done in just three days. For that, I will be forever grateful to Dr. Motiwala and his team. You guys rock!
———————
UPDATE FROM THE PATIENT 2 YEARS POST TREATMENT
The Best Choice & The Best Results!
I first came to India at the beginning of 2019, to have dental treatment at Dr. Motiwala's clinic – a full mouth implant. Today, I am back again, for all the good reasons. Not only to revisit Dr. Motiwala and his team but also to bring my best friend (former husband) for his own treatment. Once again, Dr. Motiwala did an outstanding job. The quality of his work is exceptional. My friend can finally smile again, and what a gorgeous smile that is! I would recommend Dr. Motiwala over any other dentist, without any hesitation. The quality he offers is second to none, as he only uses zirconia for his implants, a mineral that is 20 times stronger than porcelain, looks natural, and is beautiful. People I know have spent 20K in the United States to have full mouth dentures and now regret it, when they could have traveled to India to Dr. Motiwala and have the highest quality implants for life. Do not miss this chance, because you are going to live with your choice for the rest of your life. Dr. Motiwala's clinic is a state-of-the-art facility, with professional and knowledgeable staff, immaculate, going above and beyond to make patients feel happy about their decision. This is a heartfelt recommendation because I know that my decision to have my treatment done at this best dental implant clinic has changed my life for the best.
---
Dennis Daniels
Sarasota, Florida
---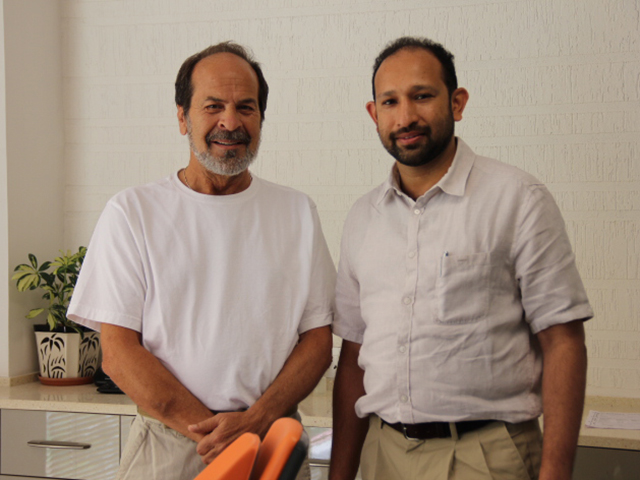 After a year of researching implants and seeing the cost and procedures from the USA, Mexico and Costa Rica, I found Dr. Motiwala's website in India. They had a very informative web page and offered a much better procedure without sinus lifts and a much shorter time frame than anywhere else. Also Dr. Motiwala was giving Zirconium bridges that seemed to be the future of bridge work. No one else offered zirconium. His procedure was only 10 days VS. months and repeated trips by others. When the procedure was determined to be the best then I looked at his price which was a fraction of the cost elsewhere. They have a great relationship with a 5 star Radisson hotel package that gives meals, transportation and laundry that can't be beat. The stay there was wonderful as were the staff. No need of mine was overlooked and always was with a smile. I had my Pre-tests done at Olive hospital where the driver walked me in and out in only 20 minutes like I was royalty.
The staff at his clinic are caring and wonderful. My teeth are Hollywood now and I would tell anyone, come to India you won't regret it. You will leave with new friends and a perfect smile.
———————
UPDATE FROM THE PATIENT 4.5 YEARS POST TREATMENT
It's been 4.5 years since I received my full mouth dental implant procedure here at Dr. Motiwala dental clinic. Its been an amazing experience that I will always be thankful for Dr. Motiwala is the best and only choice when considering any dental procedures. I have had no problem and only compliments regarding my perfect New Smile! I can eat anything and feel confident no problems will occur. This clinic is simply the best of the best with no one coming even close to the expertise and artistic job. Well done. The whole staff her from Ms. Tasneem from everyone have a dedication to providing a world class job and experience that can't be beat anywhere by anyone. I am so glad I made this clinic and India my choice for my procedures.
---
William and Eliana Preece
New Zealand
---
UPDATE FROM THE PATIENT 8 YEARS POST TREATMENT
Dr. Motiwala is my local dentist and I live in New Zealand. I would travel to another planet to have him work on my teeth. My wife and I had immediate-loaded implants and Zirconia crowns back in 2012 and can only express how happy and fortunate we are to have had them done by Dr. Motiwala.
He is not only a technical master but an artist in his craft. I recommend him to anyone with teeth and more especially anyone without teeth. His clinic is run meticulously by professional staff and is so friendly that going to the dentist is a pleasure. Highly recommended.
---
Boyce Harisson
New Zealand
---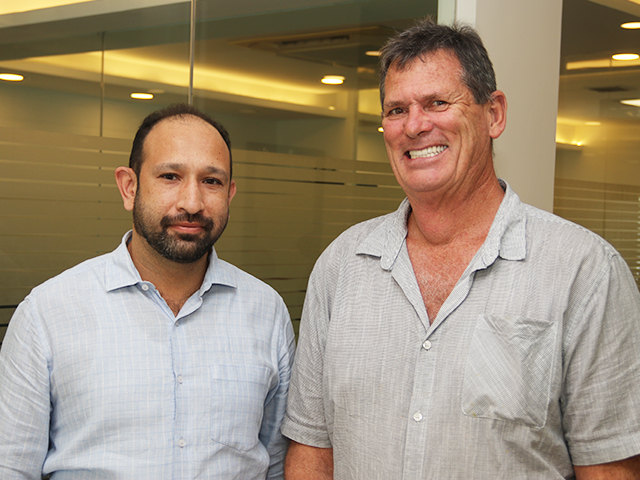 UPDATE FROM THE PATIENT 9 YEARS POST TREATMENT
I came back here after an initial visit in 2013 to get additional work done. My dentist in New Zealand was supportive of my decision to come here. My treatment here was of the highest standard as it was on my previous visit. I have had a full mouth restoration which included single-piece implants, a root canal followed by 29 NexxZr zirconia crowns (metal free). I would recommend Dr. Motiwala unreservedly.
---
John Foster
Bristol, UK
---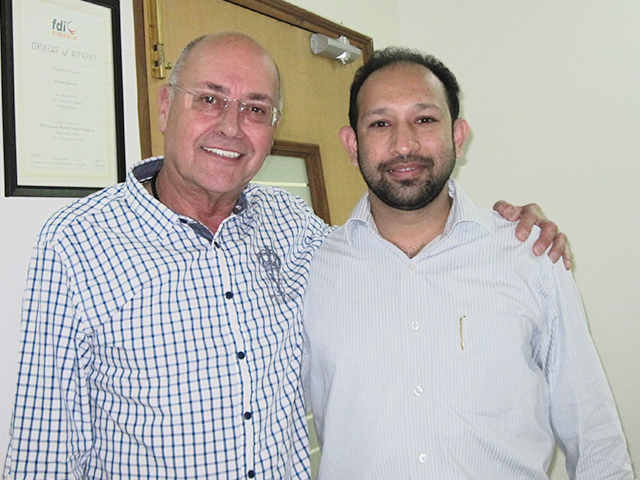 UPDATE FROM THE PATIENT 10 YEARS POST TREATMENT
Hi, Dr. Motiwala and team,
This month marks 10 years since I visited your surgery in 2013!! Wow.
All good with no problems. Thank you for 10 years of mandibular bliss.
---
Marian Grochowski (Mark Wit)
Australia
---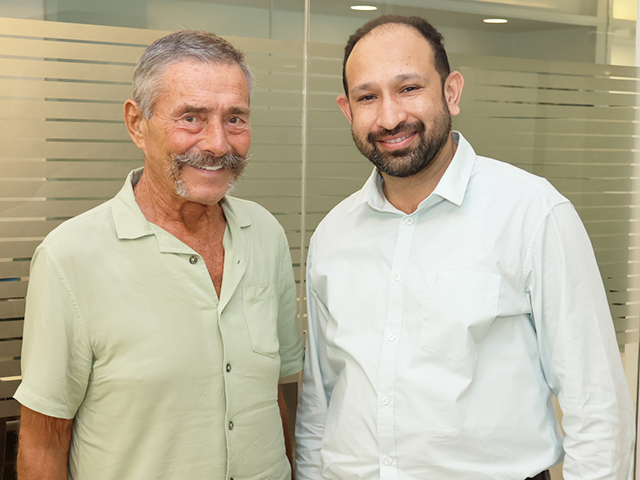 UPDATE FROM THE PATIENT 3 MONTHS POST TREATMENT
Ex-engineer, now pensioner aged 83. I want to say: never too late to get a new TORN MILL WHEEL for good health.
After my own extensive research in Australia and Poland and disappointments from visits to dentists accidentally I met a happy customer of Dr. Motiwala. Emails, phones, and at the end of May 2023 I landed in Hyderabad India. It took only five days to get 5 implants, one pterygoid implant, 28 zirconia crowns, removal of 2 wisdom teeth, and NO bone grafting. Excellent workmanship and very professional staff! Thank you, Dr. Motiwala. You and your team are incredible. Words cannot convey how you are able to change people's lives. Short and concise: I had full mouth restoration (zirconia crowns) with few dental implants in 5 days in a single visit to India. God bless the best place with immediate and permanent solutions for dental. PS Many warm words to the International Coordinator Mrs. Farah for her patience, understanding, and guiding me to and in India
---
Ian Domville (B.Ch.D)
Dentist, UK