You might be considering dental work and looking out for the best dental clinic across the world. But, did you ever think that dental tourism in Hyderabad can be the wisest decision for you? Did you ever wonder if dental treatment can give you an altogether different experience of tourism along with holistic health and wellness? If not, then now is the time to think of a way out that not only ensures the best dental treatment but also the best experience of having this treatment. Well, here we are providing you some of the best insider tips for dental vacation in India that can give you just the right smile makeover or dental restoration that you always deserved.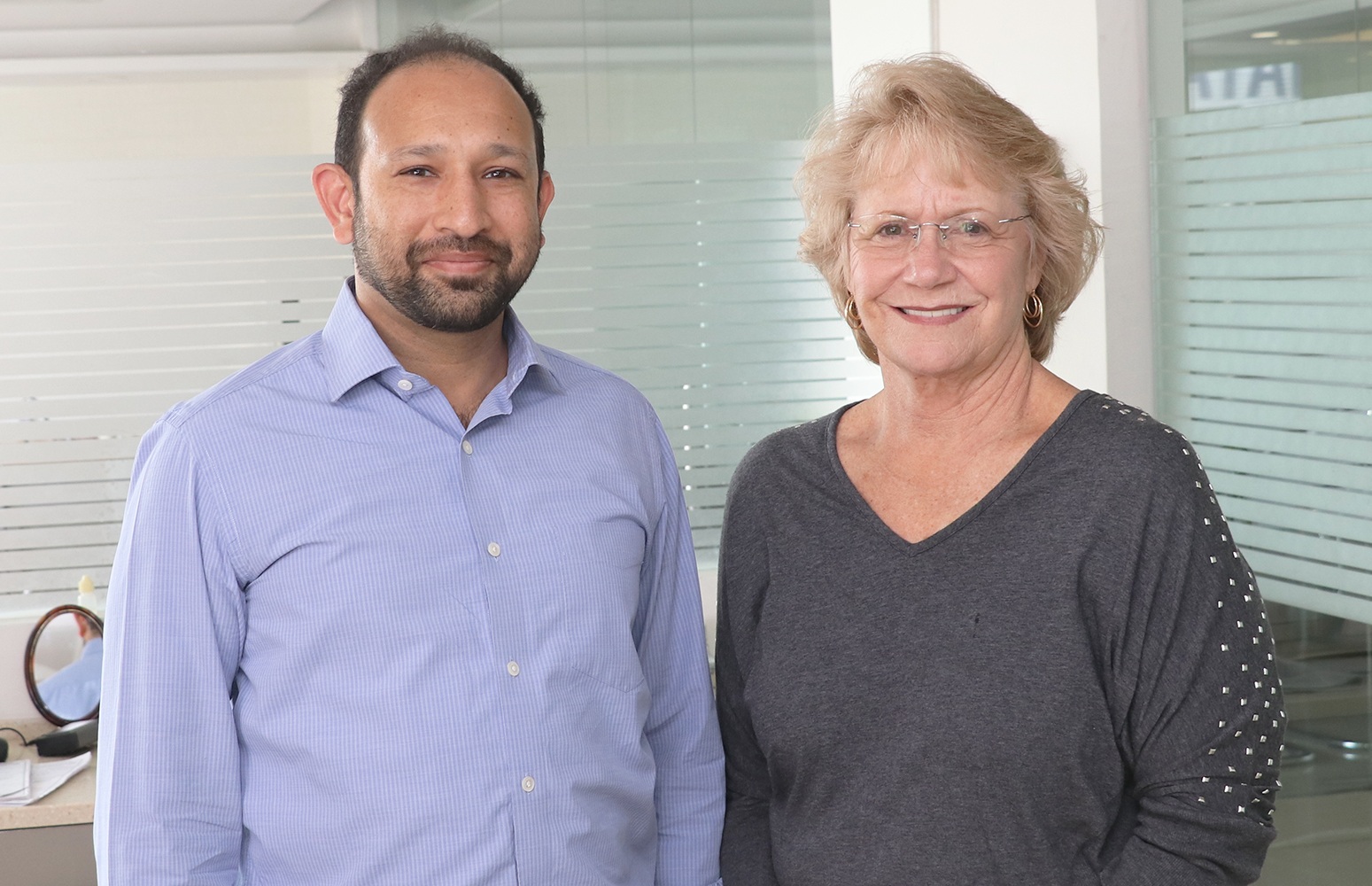 Hyderabad stands out as one of the most cherished places in India for dental treatment considering its strategic location, convenient accessibility, welcoming culture, and affordability. It has all the factors to realize your dream dental vacation.
In Hyderabad, India, you can easily save around 50 – 70% of the cost incurred in dental implants in other western countries. Specifically, the cost of dental implants in Hyderabad is also at par to other locations in India offering dental implant treatment. There are a lot of factors contributing to this, which we will explore one by one.
Hyderabad is emerging as the No.1 destination for medical tourism and a chosen place by Europeans and Americans to get well; medically, physically, and spiritually. Dental vacation in Hyderabad is one of the leading segments in this domain which is gaining attention from people overseas from US, UK, Germany, Middle East, Spain, and others. And why not? Who wouldn't like to have that perfect smile along with huge savings? Who wouldn't like to escape from the chilling winters to enjoy the tropical sun of India, visit places, explore the ancient culture, take sunbathe on the seaside, and return back with a dazzling set of teeth?
Having said all that, it is obvious for you to get apprehensive about getting dental work overseas in a new nation altogether. After all, it's about your health, it's about your hard-earned money and months of savings that is at stake. In one shot, you might lose everything. That is why this decision needs to be foolproof and a well-informed step.
This article aims at clearing all the fog and brings handy knowledge that can guide you in taking the right decision. It can provide you with a roadmap to seek successful dental treatment with an experienced dentist in Hyderabad. We have also thrown light on the hassle-free dentistry and successful outcomes of Dr.Motiwala which can help you reach your desired treatment outcomes. TIP: All you have to do is to make up your mind, rest will be planned, guided, and implemented by us. Your convenience and happiness are our end goal.
The key to the success of dental implants in Hyderabad or other dental treatments is your knowledge. Yes, it is not surprising to say that you being informed is more important to reach out to the dental professionals who can deliver you the desired results. So, the rule remains to Research, Learn, and Prepare. The more you enrich your knowledge, the more you prepare and make your trip successful. However, since it is a new place for you, we will help you by providing the checklist to find the best dentist in Hyderabad to avoid unpleasant surprises and be aware of the things you never should do.
Why is Dental Vacation in Hyderabad your best choice?
TIP 1: Hyderabad can offer you dual benefit of affordable dental treatment with a vacation like experience. Excited to know why? Here are the top reasons.
Hyderabad has plenty of cultural heritage and historical monuments as tourist attractions: Yes, the land of Nizams, as the kings were called here, has a lot to offer in terms of tourist attractions. Monuments, forts, and tombs still spell the valorous stories of rulers here who built such gigantic structures that attract visitors from all parts of the world. The Falaknama Palace, Golconda Fort, Charminar, Qutb Shahi Tombs, Chowmahalla Palace, and Saidanima Tomb are a few never to miss attractions. If you love to discover the history, then visiting the Salar Jung museum and The Nizam museum is a must. People throng these spots and love to know about the rulers, their vision, and the excellence of architecture in that period of time. No matter you wish to stay in a palatial hotel or a luxurious resort, everything comes in handy in various budgets to meet your needs and your budget.
Food in Hyderabad is just worth it: The specialties of Hyderabadi dishes are Biryani, Haleem, and Qubani ka meetha the choicest food options for those who love different cuisines and wish to explore the regional taste. Well, if you are not a fan of spicy Indian food, then Western delicacies are available with an extensive menu to offer you variety.
Affordable direct flights to Hyderabad: Accessibility and convenience in travel matters along with the cost. In Hyderabad, you don't need to spend your fortune reaching to the destination and then paying to the dentist. You will find a number of direct flights to Hyderabad International Airport in a very affordable range. If you feel that travel costs will increase your overall expense on dental treatment, you are wrong. Since the treatment with "Permanent Teeth in 3 Days" requires only one visit, you can actually save a lot on your full mouth dental implant in Hyderabad or the smile design.
Affordable and multiple stay options: Hotels in Hyderabad cost much less than any other destination for dental implants. At the same time, options are also extensive including budget hotels, 5 Star hotels, resorts, and more. All are within the city reducing your travel time. However, mostly the dental tourism cost includes the hotel cost. Rest assured you would find yourself accommodated in a highly luxurious setting in the best of Hyderabad hotels.
Dentists with enough experience in treating American, Canadian, and European Dental Tourism Patients: There are some specialized dentists in Hyderabad who own expertise in treating the US and European patients and understand their expectations, culture, and clinical behavior and offer a wholesome experience. Since they are routinely exposed to offering extensive treatments like full mouth dental rehabilitation, full mouth dental implants, smile design, and the like to patients from Western Countries, they are more confident and perfect. Such experienced dentists also make sure that the patient remains at ease and try to avoid revisits and travel by optimizing their treatment procedures with more efficient techniques. Ultimately, their purpose is to offer the best treatment by eliminating hassles and making it a pleasant experience.
Visiting Hyderabad is entirely safe: The first concern before visiting any new place for dental treatment is the safety of the patient. Are you also worried if the dental vacation in Hyderabad safe? Well, we have been working with patients from the US and other nations for the last 15 years and not a single case is found where safety is a concern. All our patients and their family members have expressed their joy and satisfaction with the friendly gesture of the people in the clinic and outside. They felt comfortable in visiting the clinic, commuting from the airport to their hotel, and their causal outings in the city and outside. Also, the way they were welcomed and guided by the clinic staff made them feel at home. No matter they are traveling alone or coming with a companion, they would be taken care of on priority. This is the reason why Americans find Dental Tourism in Hyderabad as one of the top destinations.
Dental Tourism in Hyderabad, India VS Other Destinations
TIP 2: Make sure you are the best fit for dental vacation in Hyderabad, India.
Your decision involves decision for too many inter-related things like travel, treatment expenses, leave from work, and more. So, make sure your decision to visit Hyderabad for dental treatment is worth it. You are surely the best fit to get treatment in India if,
You need a major dental treatment: Visiting Hyderabad through the air from a different nation seems wise only when you need some major dental treatment. Regular dental work like cleaning, filling, extraction, etc. can be done locally as well. But expensive treatments like full mouth dental implants or smile design can be managed very economically in Hyderabad including your travel cost. Ideally, you can make the most out of your investment if you choose Hyderabad for multiple implants, tooth replacements, a full-mouth restoration, crowning, bridging, full upper or lower fixed bridges, etc.
You wish to club dentistry work with vacation: It sounds great to think of a dental treatment that takes you to an altogether new location and gets you back with a brand new smile. Everything just in your budget while saving a lot of money for you. Clients from the US and UK, preferably choose India for their treatment as it is a gate away from the cold weather to the warm climate of India.
You want to avoid the hassles of search, inquiry, and decision making: Many of our clients appreciate us for the package we present to them that really eradicates the need for arranging for travel, transport, stay and treatment separately. You are the best candidate for dental treatment at Dr.Motiwala Dental Implant Clinic in Hyderabad if you wish to save your time and money both along with the hassles associated with finding a reliable clinic, negotiating the cost, and arranging for the trip. We have offered our clients an end-to-end package for full mouth dental implants in India or other related dental restoration packages. No matter you are accompanied by someone or traveling alone, everything gets arranged and personalized for your needs.

How to select the best dentist in Hyderabad?
TIP 3: Go for the dentist, not the dental clinic.
When it comes to your smile and your dental health, you should look for a famous and experienced dentist, not a well-known dental clinic that does not give any specific information with the dentist in charge. If the level of your dental work requires intense procedures, the demand for expertise or miracle-working hands also increases. A slight negligence in the procedure can result in other co-related issues. One mistake and you will see and remember it lifelong. With Dr.Motiwala, who has more than 15 years of experience, nothing can go wrong and you will always see yourself giving a flashing smile, lifelong.
TIP 4: Must check the track record of the dentist in dental tourism
It matters a lot, as you will be visiting a new place. You might not understand the language. Also, you have to make it a vacation tour. Spending too much time only in the procedure can make you miss your planned schedules of getting treated first and then visiting places for which you might really be excited. Since your flight tickets might also be booked in advance, you would not be left with much scope for rescheduling. That is why it is a must to check whether the dentist has enough experience in dealing with international patients or dental tourists.
You need to consider too many factors.
Dentists specialized in dental tourism stick to the given time frame as they have performed it thousands of times earlier also. They are fully exposed to the process of dental vacation in Hyderabad that goes beyond offering a dental treatment by including travel, stay, and vacation plan of the patient.
They can talk to you in English and make you feel comfortable that you might not get by choosing any other local dentist.
Dentists offering dental tourism have all the resources and lab up and running all the time so that they can get ready with the Zirconia bridges on time without relying on other suppliers killing your precious time.
The streamlined process offered by dental tourism in Hyderabad makes sure that all the procedures are done on time and at a very affordable cost so that you get the best dental restoration in Hyderabad at the best cost.
Dr. Motiwala in International Press
Please click on the NEWS site's logo below to visit the article.
---
Dr.Motiwala is in the industry for more than 15 years and he specializes in offering dental tourism in Hyderabad, to patients coming from different parts of the world including US, UK, Australia, Germany, and others. His efficient allocation of time ensures you get everything done in just one visit.
You should be informed and aware of the process that can let you choose the right provider for dental vacation in Hyderabad that saves your time and money.
Here is a guideline that can help you.
Dental Tourism in Hyderabad:
A comparison between Regular Dentists Vs Dental Tourism Dentists
Your Dental Tourism in Hyderabad Experience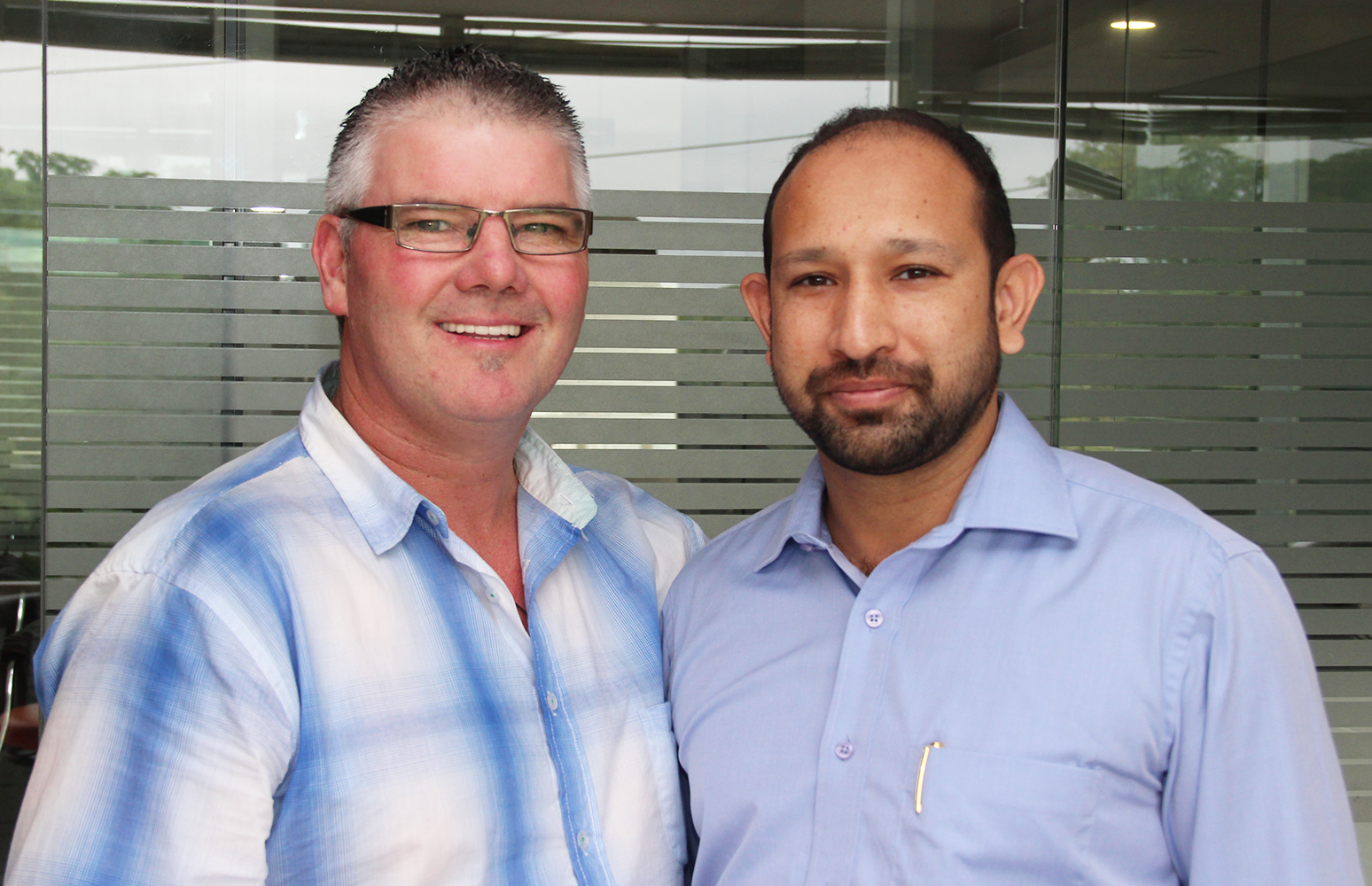 From source to destination and back to the sources with a lot of good memories is what you would like to have in your dental tourism journey.
Dr.Motiwala in Hyderabad is the perfect example of a top practicing dentist for dental tourism in Hyderabad with a huge exposure spanning 15 years with overseas patients. It is an altogether rich experience to see him performing full-mouth restoration in Hyderabad with his team. With hands-on experience and deployment of the latest tools and techniques, the results he brings are awesome. Here is how he goes about with a patient coming for dental tourism in Hyderabad.
Unmatched Expertise: Dr. Motiwala has more than 15 years of experience in dealing with patients coming for dental vacation in Hyderabad. His excellence is powered by the training he received in the US at the beginning of his career. He is also an ardent learner of the latest developments in the field of cosmetic dentistry. He is a qualified and experienced Maxillofacial surgeon which makes him ideal for treatments like full mouth dental implants, smile design, and full mouth dental restoration.
Evaluation & Treatment: Even before you plan to travel, Dr. Motiwala analyzes all your reports and x-rays to understand your condition. You would get initial consultation, dental examination, and suggestions adequately so that you can plan your travel and visit with beforehand knowledge. All your queries will be answered on the phone so that you remain fully satisfied with your decision. Also, a detailed cost estimation would be sent to you so that you can make financial arrangements. There are no hidden surprises on the cost.
Your Welcome: Clinic staff would receive you directly from the Hyderabad airport. You would reach safely to your hotel and as per the schedule, you would meet Dr. Motiwala for your first face-to-face consultation. If needed, more x-rays or CT scan would be done. Considering your dental condition and past medical history, the dental procedure would be planned for you immediately or after monitoring you for a day or two. You would personally remain in touch with the doctor on his mobile number.
The BIG Day: On the day of the procedure, Dr. Motiwala would be accompanied by his assistant dentists, staffs, and lab technicians. You would remain the patient in focus for the day with everyone at your service for better outcomes. Time is of the essence, so extraction, the measurement for crowns, selection of bridges, etc. would be done fast to seal the process on time.
Final Check-Up: You would receive a final check-up by the doctor after resting for two or three days. Your bridges would be placed and crowns would be sealed. This would be the end of your dental implant surgery. Dr. Motiwala will give you the final post-operative note and would ask you to contact him in the future for any concerns related to the surgery.
You are now free to explore more of Hyderabad and enjoy its culture, food and historical monuments.
Dr. Motiwala is one of the busiest dentists in Hyderabad and attends many cases of dental tourism in Hyderabad every week. However, he takes care to schedule a proper gap between the patients so that he can individually give enough time to each patient to bring the best results for them.
Once you get treated by him, you would gradually understand what makes him the most popular. It is an experience of dental treatment, unlike others. Not only the doctor, but all others in the clinic, the staffs and the assistants are warm, compassionate, and very cooperative.
To learn more about dental vacation in Hyderabad, call +91 99596 14584 or send an email to info@drmotiwala.com. You may also click the banner below to visit the Contact Us page and use our inquiry form to connect to our experts, they will be happy to assist you in choosing the best package for dental tourism in Hyderabad.